Chiho Sasaki
Director / Founder
Chiho founded infield design in 2004. As an human experience designer, she has been integrating human factors perspective to clients' both international and domestic design practices. She also has been serving as a juror at Good Design Award, sponsored by the Ministry of Economy, Trade, and Industry. Appointed professor at Tama Art University's Department of Integrated Design from 2023.
Chiho was a human factors specialist and interaction designer in IDEO's Tokyo studio. Since joining IDEO Japan in 1999, Chiho had collaborated with global teams on a wide range of design programs including medical and nursing products, communication devices, and food and beverage innovations by translating Japanese culture to global markets. Her major clients at IDEO include Pepsi, Eli Lilly, P&G, Baxter, KDDI, NTT DoCoMo, AOL, Canon, and Sony. Prior to joining IDEO, Chiho worked as a graphic designer at GK Graphics in Tokyo.
Chiho holds a masters of design in human-centered communications design from the Institute of Design, Illinois Institute of Technology in Chicago, and a bachelor of arts degree in graphic design from Aichi Prefectural University of Fine Arts and Music.
Takashi Sasaki
Director / CEO
Takashi joined infield design in 2005, bringing a rich experience of branding, marketing, and strategic planning. As a partner, he also manages the firm's BD activities, public relations, and finance.
Before joining the firm, Takashi spent six years engaged in start-up management in IT consultancy business. Throughout this period, he was heavily involved in business planning and development, corporate branding, and PR.
Prior to his entrepreneur career, Takashi worked for Coca-Cola Japan as a marketing manager, where he produced marketing initiatives for major sport events such as Olympic Games and World Cup.
He started his career at GK as a graphic designer. He designed large-scale brand identity programs, major one of which is EUNOS, a dealer network for MAZDA.
Takashi earned his MBA from Kelley School of Business, Indiana University Bloomington, and his BA in graphic design from Tama Art University.
Keiko Ihara
Human factors
Keiko works freelance and collaborates with infield design in ethnographic research since 2004. She also writes and translates articles contributing to design magazines and books.
Before going on her own in 2003 she has worked with GK Design Group as a human factors researcher/concept planner, conducting and analyzing research in various fields from kitchen utensils, consumer electronics, everyday clothing to public furniture, cars and motorcycles, drawing design concept proposals from the researches. Projects include both marketed products and future concepts for products or technologies.
Keiko earned her BA in aesthetics and art history from Tokyo University of Fine Arts and Music.
She has taught at Sagami Women's University from 2004 to 2021 and has served as visiting associate professor at Kyushu University's User Science Institute from 2005 to 2009.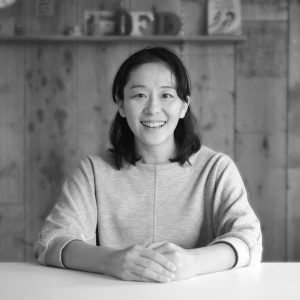 Eriko Uchihara
Human Factors
Eriko works for infield design from 2018. She started her career in Nikken Sekkei, the largest architectural and urban design firm in Japan, where she worked for a wide range of urban planning projects. After Nikken Sekkei she picked up "children-focused community design" as her theme, working as a planner in a nonprofit child care support organization. Besides being a seasoned planner/researcher at infield design, she is now actively leading local initiatives for child care support in her community.
Eriko earned her BA in Environmental Conservation and Planning from Nagasaki University. She is also a Certified Childcare Professional.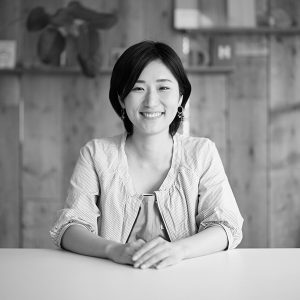 Designer
Haruka works for infield design from 2014, contributing in design research, video creation, graphic design and illustrations. Before joining the firm she has worked for a video production firm, visiting and having interviews with people all over Japan. Her interest in local residents of different places goes back to when she was a student and her projects focusing on communication, such as asking people on the street to collaborate in a drawing and completing it by the hands of 50 people she met in one day, or collecting people's favorite words in their own writings. Haruka earned her BA in the Department of Design and Crafts of the Aichi Prefectural University of Fine Arts and Music, and has received a series of awards for her creative work in short movies (Award of Excellence in OLYMPUS Tough CM Contest 2011, CBC Award in Sakae Movie Award 2011, Top Award in Sakae Movie Award 2012).


Manager, Finance & Administration
Mariko has supported infield design in accounting since its founding. She had worked for a tax accountant office, where she had rich experience helping foreign SMEs in accounting and tax accounting. As our firm gained more people her job has expanded to include office management and HR.
Enjoying her family life as the mother of a girl and a boy, she also contributes to our projects with her insights from a stable point of view as a user based in daily life.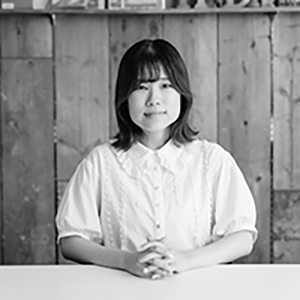 Iida Yui
Assistant
Yui joined infield design in April 2023 as an assistant upon graduation from an art school.
Her graduation focused on radio and communication, culminating in a thesis and a short film.
Her passion for learning what people really think led her to a career in design research.
She earned her BA from Department of Creative Innovation, Musashino Art University.
---
Kunikazu Amagasa
Research fellow
Kunikazu has worked with infield design from 2011 to 2014 as a human factors specialist, engaging in design research and concept building in information and communication services/products and other topics.
He has had a consistent interest in issues accompanying the social acceptance of information technology, and the dynamic relationship between public services and people's everyday lives, with special interest in parents and children. He has a rich experience in academic papers and conferences, including a proposal on local government service design from an ethnographic viewpoint; presented in the EPIC 2010 conference.
From 2014 he has shifted his activity base to Showa Women's University, leading his laboratory Ama-Lab where he exercises experience design approaches with his students on social issues.
Kunikazu is an associate professor at Showa Women's University, and a visiting senior researcher of Keio Research Institute at SFC. He earned his PhD at the Graduate School of Media and Governance, Keio University.